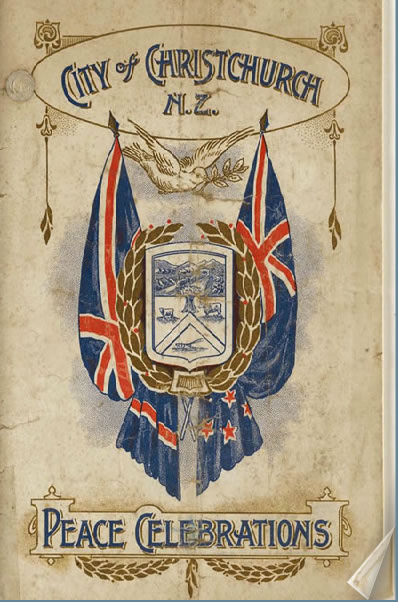 Click on image or follow this link to see the booklet.
A programme outlining activities in Christchurch over the three days of peace celebrations, 19-21 July 1919.
Other communities published similar booklets, or brochures outlining the country's war record. Wellington for example produced a 'National souvenir of the world's peace 1919'. This included photographs and text on the various campaigns the country was involved in. In the preface the editor, L S Fanning, noted that the changing of the peace celebrations to the 19th July meant the booklet was a 'rush order' and that any defects noted by readers should be blamed on this.