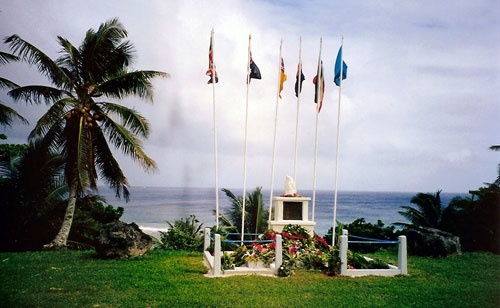 Wreaths and flowers cover the Avatele war memorial in Niue, Anzac Day, 2001.
How to cite this page
'Avatele war memorial on Anzac Day, 2001', URL: http://www.nzhistory.net.nz/media/photo/avatele-war-memorial-anzac-day-2001, (Ministry for Culture and Heritage), updated 20-Dec-2012
RELATED TO AVATELE WAR MEMORIAL ON ANZAC DAY, 2001
Biographies
See 13 more related biographies...
Articles
See 32 more related articles...