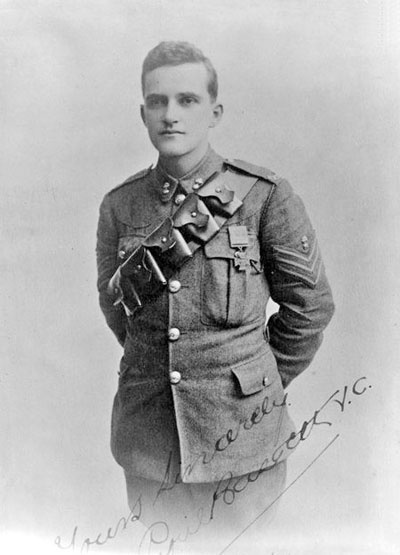 Gallipoli Victoria Cross (VC) winner, Cyril Bassett, circa 1915. The autograph at the bottom reads: 'Yours Sincerely. Cyril Bassett V.C.'.
This Image Appears In 1 Article:
Credit
Alexander Turnbull Library
Reference: PAColl-6001-05
Permission of the Alexander Turnbull Library, National Library of New Zealand, Te Puna Matauranga o Aotearoa, must be obtained before any re-use of this image.
How to cite this page
'Cyril Bassett VC', URL: http://www.nzhistory.net.nz/media/photo/cyril-bassett-vc, (Ministry for Culture and Heritage), updated 19-Aug-2014
RELATED TO CYRIL BASSETT VC
Biographies
See 16 more related biographies...
Articles
See 31 more related articles...