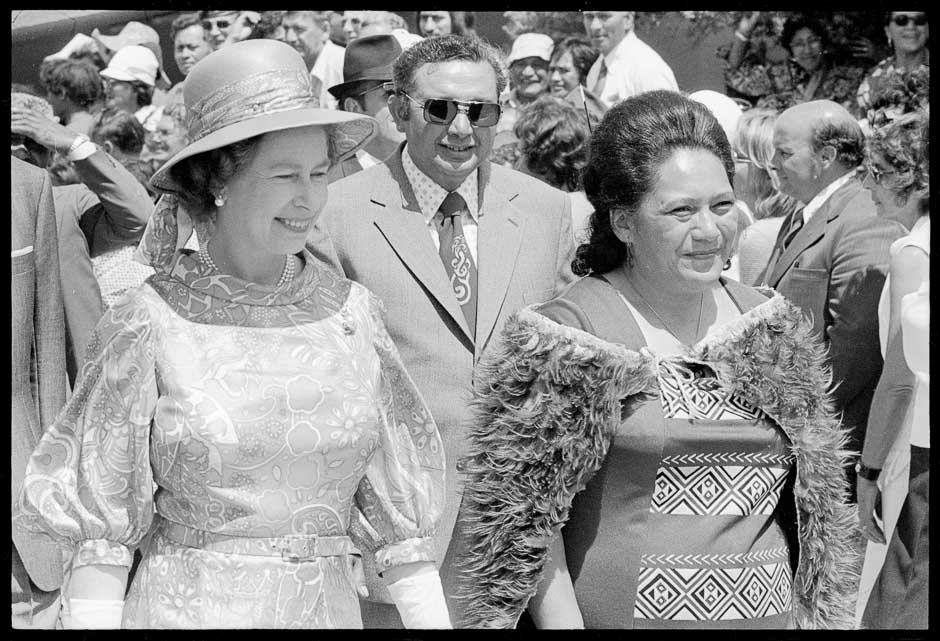 Te Arikinui Dame Te Ātairangikaahu and her husband, Whatumoana Paki, welcome Queen Elizabeth to Tūrangawaewae marae, Ngāruawāhia, in 1974.
This Image Appears In 2 Articles:
Credit
Alexander Turnbull Library
Reference: EP/1974/0627/26
Permission of the Alexander Turnbull Library, National Library of New Zealand, Te Puna Matauranga o Aotearoa, must be obtained before any reuse of this image.
How to cite this page
'Māori and English Queens, 1974', URL: http://www.nzhistory.net.nz/media/photo/maori-and-english-queens-1974, (Ministry for Culture and Heritage), updated 15-Jul-2014
RELATED TO MāORI AND ENGLISH QUEENS, 1974
Biographies
See 41 more related biographies...