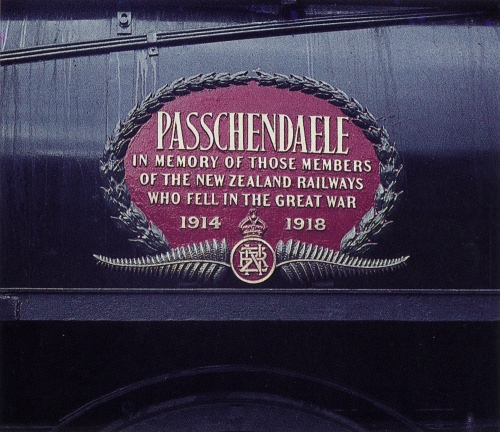 This is one of AB 608's memorial nameplates, photographed in 1963. The original plates are on display at Christchurch and Dunedin railway stations.
This Image Appears In 1 Article:
Credit
Courtesy of the New Zealand Railway and Locomotive Society (photograph by Ken Hoddinott)
How to cite this page
'Passchendaele's memorial plate', URL: http://www.nzhistory.net.nz/media/photo/passchendaele-memorial-plate, (Ministry for Culture and Heritage), updated 14-Aug-2014
RELATED TO PASSCHENDAELE'S MEMORIAL PLATE
Biographies
See 13 more related biographies...
Articles
See 33 more related articles...