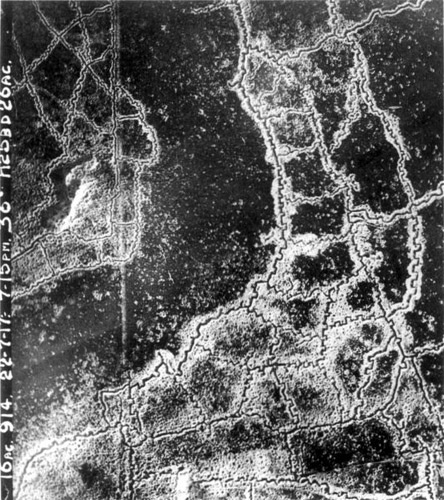 Trench systems became steadily more elaborate – especially those of the Germans, seen on the right and at the bottom of this aerial photo.
This Image Appears In 1 Article:
How to cite this page
'Aerial photo of Battle of the Somme trench systems', URL: http://www.nzhistory.net.nz/media/photo/trench-systems-somme, (Ministry for Culture and Heritage), updated 31-Jul-2014
RELATED TO AERIAL PHOTO OF BATTLE OF THE SOMME TRENCH SYSTEMS
Biographies
See 12 more related biographies...
Articles
See 28 more related articles...