a history of New Zealand in 100 places
TODAY, IN HISTORY
1893

Women's suffrage day
Governor Lord Glasgow signed a new Electoral Act into law, making New Zealand the first self-governing country in the world to grant all women the right to vote in parliamentary elections.
KIWI OF THE WEEK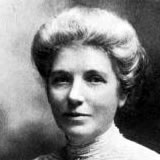 Kate Sheppard
10 Mar 1847 - 13 Jul 1934
New Zealand was the first country in the world to grant women the vote. Kate Sheppard, leading light of the suffrage movement, was vindicated when 65% of New Zealand women took the chance to vote in their first general election.
The First World War had a seismic impact on New Zealand, reshaping the country's perception of itself and its place in the world.
Women's Suffrage Petition
The 1893 Women's suffrage petition — signed by more than 25,000 women, about a fifth of the enture adult European female population — helped pave the way for the passage of New Zealand's world-leading Electoral Act in September 1893.
See the digitised version of the petition
Memorials Register
Find exact locations and further information for more than 900 memorials throughout New Zealand.
Explore the memorials