Conscientious objection and dissent
History of New Zealand painting
a history of New Zealand in 100 places
TODAY IN HISTORY
1911

New Zealand Coat of Arms warranted
On this day King George V signed the Royal Warrant assigning the first New Zealand Coat of Arms. The Warrant was published in the New Zealand Gazette on 11 January 1912.
1894

Death of second Māori King
As the second Māori King, Tāwhiao had led his people through the traumatic period of the wars of the 1860s. He was succeeded by his son Mahuta.
1866

Submarine telegraph line laid across Cook Strait
After two bungled attempts and near disaster at sea, the installation of the first communications cable between the North and South Islands of New Zealand was completed on 26 August 1866.
KIWI OF THE WEEK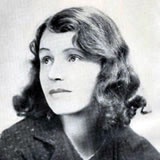 Robin Hyde
19 Jan 1906 - 23 Aug 1939
Robin Hyde packed a lot into her short and often tragic life. Best known today for her novels Passport to hell, Nor the years condemn and The godwits fly, she was also a fine poet, a crusading journalist and an outspoken advocate for the downtrodden.
The First World War had a seismic impact on New Zealand, reshaping the country's perception of itself and its place in the world.
Women's Suffrage Petition
The 1893 Women's suffrage petition — signed by more than 25,000 women, about a fifth of the enture adult European female population — helped pave the way for the passage of New Zealand's world-leading Electoral Act in September 1893.
See the digitised version of the petition
Memorials Register
Find exact locations and further information for more than 900 memorials throughout New Zealand.
Explore the memorials