a history of New Zealand in 100 places
TODAY IN HISTORY
1916

Arrest of Rua Kēnana
On the morning of Sunday 2 April 1916, 57 armed police invaded the remote Tūhoe settlement of Maungapōhatu in the Urewera Ranges. They had come to arrest the prophet Rua Kēnana.
1915

Anzac soldiers riot in Cairo's Wazzir brothel district
During the afternoon and evening of 2 April (Good Friday), an estimated 2500 New Zealand and Australian troops rioted in the Haret Al Wassir red-light district of Cairo's Ezbekieh Quarter.
KIWI OF THE WEEK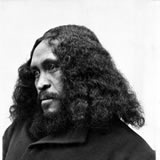 Rua Kēnana
1868/1869? - 20 Feb 1937
Rua Kēnana was a Tūhoe prophet who set up a community at Maungapōhatu in the Urewera mountains. In 1916 he was arrested for sedition for his opposition to Māori conscription in the First World War. His trial was one of the longest in New Zealand's legal history.
The First World War had a seismic impact on New Zealand, reshaping the country's perception of itself and its place in the world.
Women's Suffrage Petition
The 1893 Women's suffrage petition — signed by more than 25,000 women, about a fifth of the enture adult European female population — helped pave the way for the passage of New Zealand's world-leading Electoral Act in September 1893.
See the digitised version of the petition
Memorials Register
Find exact locations and further information for more than 900 memorials throughout New Zealand.
Explore the memorials