The North Island main trunk line
First World War by the numbers
TODAY IN HISTORY
1772

Marion du Fresne arrives in Bay of Islands
The following month the French explorer and 24 of his crew were killed in an act of utu (revenge) by local Ngāti Pou. In the reprisals that followed, the French killed up to 250 Māori.
1937

Avalanche kills two workers at the Homer tunnel
The engineer-in-charge and the overseer were killed when the second avalanche to hit the Homer tunnel project in less than 12 months struck without warning.
KIWI OF THE WEEK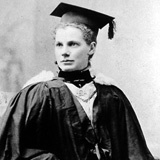 Margaret Cruickshank
1 Jan 1873 - 28 Nov 1918
Margaret Cruickshank was the first woman to be registered as a doctor in New Zealand. She worked tirelessly during the 1918 influenza pandemic but eventually caught the disease herself and died on 28 November 1918.
The First World War had a seismic impact on New Zealand, reshaping the country's perception of itself and its place in the world.
Women's Suffrage Petition
The 1893 Women's suffrage petition — signed by more than 25,000 women, about a fifth of the enture adult European female population — helped pave the way for the passage of New Zealand's world-leading Electoral Act in September 1893.
See the digitised version of the petition
Memorials Register
Find exact locations and further information for more than 900 memorials throughout New Zealand.
Explore the memorials