The 1940 Centennial Exhibition
TODAY IN HISTORY
1893

Women vote in first general election
New Zealand women went to the polls for the first time, just 10 weeks after the governor signed the Electoral Act 1893, making this country the first in the world to give all adult women the vote.
1979

257 killed in Mt Erebus disaster
Flight TE901, an Air New Zealand sightseeing flight over Antarctica, crashed into the lower slopes of Mt Erebus, near Scott Base, killing all 257 passengers and crew on board.
2008

Air New Zealand A320 crashes in France
An Air NZ Airbus A320 crashed off the coast of France. All seven people on board, including five New Zealanders, were killed. It was 29 years to the day since Air NZ Flight TE901 had crashed in Antarctica, killing all 257 on board
KIWI OF THE WEEK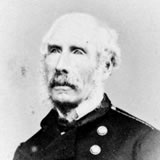 Duncan Cameron
19 Dec 1808 - 8 Jun 1888
The historian James Belich believed Cameron was not only the best European commander to serve in New Zealand but 'among the best of Victorian generals'.
The First World War had a seismic impact on New Zealand, reshaping the country's perception of itself and its place in the world.
Women's Suffrage Petition
The 1893 Women's suffrage petition — signed by more than 25,000 women, about a fifth of the enture adult European female population — helped pave the way for the passage of New Zealand's world-leading Electoral Act in September 1893.
See the digitised version of the petition
Memorials Register
Find exact locations and further information for more than 900 memorials throughout New Zealand.
Explore the memorials