a history of New Zealand in 100 places
TODAY IN HISTORY
2008

Scott Dixon wins Indianapolis 500
Dixon's victory at the Brickyard in 2008, the first Indianapolis 500 win by a New Zealander, helped him secure his second Indy Racing League championship.
1861

The Press goes to press
Published from a cottage in Montreal Street, the first edition was a six-page tabloid which sold for sixpence.
1978

Bastion Point protesters evicted
Police and army personal removed 222 people from Bastion Point, Auckland, ending an occupation that had begun in January 1977. Ngāti Whātua were protesting against the loss of land in the Ōrakei Block, which had once been declared 'absolutely inalienable'.
KIWI OF THE WEEK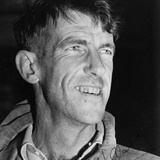 Edmund Hillary
20 Jul 1919 - 11 Jan 2008
Edmund Hillary, climbing with Sherpa Tenzing Norgay, was the first person to reach the summit of Mt Everest – the world's highest mountain.
The First World War had a seismic impact on New Zealand, reshaping the country's perception of itself and its place in the world.
Women's Suffrage Petition
The 1893 Women's suffrage petition — signed by more than 25,000 women, about a fifth of the enture adult European female population — helped pave the way for the passage of New Zealand's world-leading Electoral Act in September 1893.
See the digitised version of the petition
Memorials Register
Find exact locations and further information for more than 900 memorials throughout New Zealand.
Explore the memorials