TODAY IN HISTORY
1964

Peter Snell wins second gold in Tokyo
Snell had successfully defended his 800-m title earlier at the Tokyo Olympics and completed the coveted middle-distance double with gold in the 1500 m. Fellow Kiwi John Davies won bronze.
KIWI OF THE WEEK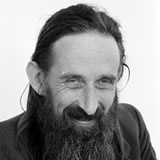 James K Baxter
29 Jun 1926 - 22 Oct 1972
Acknowledged as New Zealand's most accomplished poet, Baxter is also well-known for his wild lifestyle and the religious community he established on the banks of the Whanganui River.
The First World War had a seismic impact on New Zealand, reshaping the country's perception of itself and its place in the world.
Women's Suffrage Petition
The 1893 Women's suffrage petition — signed by more than 25,000 women, about a fifth of the enture adult European female population — helped pave the way for the passage of New Zealand's world-leading Electoral Act in September 1893.
See the digitised version of the petition
Memorials Register
Find exact locations and further information for more than 900 memorials throughout New Zealand.
Explore the memorials